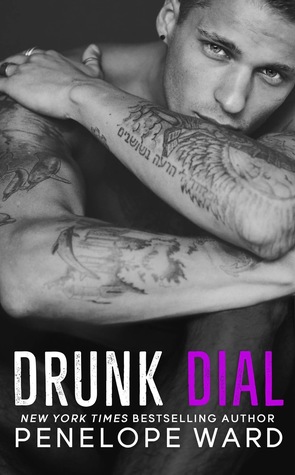 Genre: Contemporary Romance
Heat Level: Moderate
POV: Single (Heroine)
HEA
It seemed like a good idea at the time. Look up Landon Roderick, that boy from childhood whom I'd never been able to forget—even though he so easily forgot about me—and call him. 
Then again, anything sounds like a good idea when you've had a little too much wine before bed, right? It was supposed to be just a quick, meaningless, prank call. Instead, I went off on him—unloading thirteen years of pent-up emotions. 
I didn't think he'd call me back. 
I certainly could never have anticipated the weeks of sexually tense phone conversations that followed as I got to know the man he'd become. 
Turned out, Landon had never really forgotten me, either. That special connection we had was still there. I opened up to him, but there were also things about me he didn't know. And he had his own secrets. 
Over the countless hours we talked on the phone, I wondered what would happen if we actually saw each other. One night, I did something impulsive again. Only this time, I went to the airport and booked a ticket to California. We were about to find out if one phone call could bring two lost souls together or if my drunk dial really was all just a big mistake.
---
♦♦♦ My Thoughts ♦♦♦
This was such a fun read! It started out light and fun with great banter as Rana and Landon communicated initially by phone and text. Some great steamy sex scenes in this one as well when they finally meet up.
Surprisingly this book ran much deeper than it initially appears and the characters had several complex issues they had to deal with. I loved how many twists this book had and how interwoven their lives were. It was as if they were fated to belong to each other without even realizing it.
I will say that for about 5 sec Rana became THAT annoying female we all hate when she judged Landon for his past mistakes. But I got over that pretty quickly as the book progressed. And also what was up with that Lenny character? I didn't really get the point of him in the story.
Overall, another fun, sexy read from Penelope Ward! Highly recommended.
4 Stars

Publication Date: August 21, 2017
Length: 327 pages
Grab a copy: Amazon
Add to your Goodreads shelf