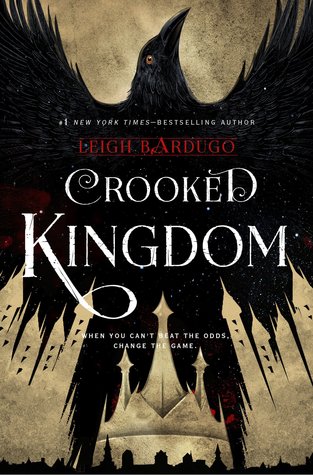 Genre: Young Adult Fantasy
POV: Multiple
Series: Book 2 of 2 (Must be read in order)
Welcome to the world of the Grisha.
After pulling off a seemingly impossible heist in the notorious Ice Court, criminal prodigy Kaz Brekker feels unstoppable. But life is about to take a dangerous turn—and with friends who are among the deadliest outcasts in Ketterdam city, Kaz is going to need more than luck to survive in this unforgiving underworld.
---
♦♦♦ My Thoughts ♦♦♦
Freaking incredible! Brilliant! An absolute must read!
This is how young adult fantasy is done! One of the most intriguing plots I have ever read. All 6 main characters were so unique and complex in their own way. Of course both females in this book were badass which I loved. But I connected with all 6 characters! Every time I think I figured out this story, it went in another direction. It was constant action and you had to appreciate how cleverly this story was written.
Let me just say THAT ENDING! My heart was broken… the unfairness, the injustice of it all… when you thought there was going to be a HEA… Well most characters will get their HEA but not all. I'll leave it at that.
This book had a little bit of everything. There is only bits and pieces of a romance story and when you do get glimpses its very innocent and YA but I loved it!
This book was amazing! Everyone needs to read this series!
5++ Stars
Publication Date: September 27, 2016
Length: 536 pages
Grab a copy: Amazon
Add to your Goodreads shelf